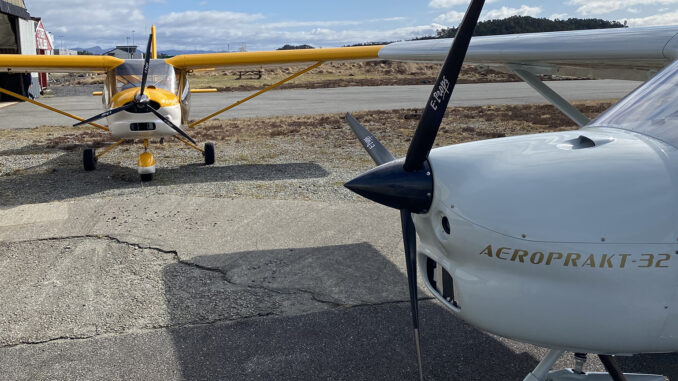 Nå tilbyr vi Constant speed propeller til flyene vi selger.
AEROPRAKT A32 (Vixxen) with Rotax 912S 100 hp, equipped with a Variable Pitch Propeller Glorieuse (Constant Speed), 3-blade, diameter 175 cm / 68,9 inch, weight 4 kg / 8,8 lb all inclusive.
Take-off in 15 meters (49 ft), max speed 232 km/h (125 kts)
E-Props Glorieuse : by far the best propeller for the A32 !
More data here : Constant Speed Propellers Glorieuse